.
.
.
acara tahunan with uniten besties.
this year kitorang decide buat potluck aje since mencari2 buffet takde yang best and dah 3 tahun asik buat bbq aje, so tahun ni kita tukar! :)
kalau tahun-tahun sebelum ni semua event buat kat merpati, tahun ni since urs truly dah menjadi puan so boleh lah buat di rumah kami aje. best! first time ramai-ramai datang rumah:D
so berpungpangpungpang lah kami di fb berbincang menu
senarai menu yang di decide semua:)
tak banyak amik gambar makanan pun, almaklumlah bulan puasa tunggu nak ngap makanan jer. tak pikir lain dah.hehe
menu tuan rumah. spaghetti . aci tak pilih menu simple jer.hehe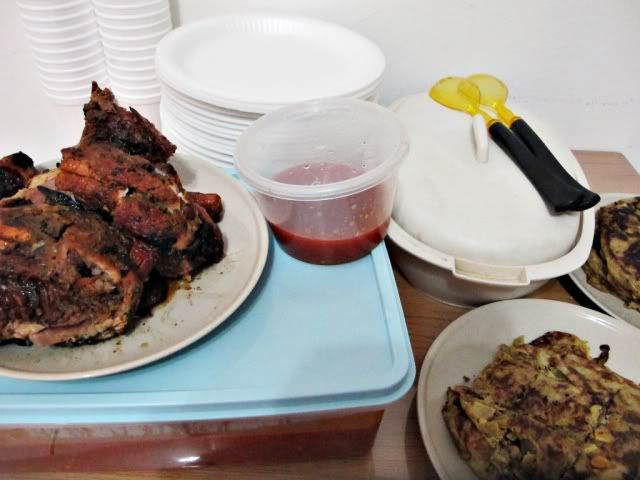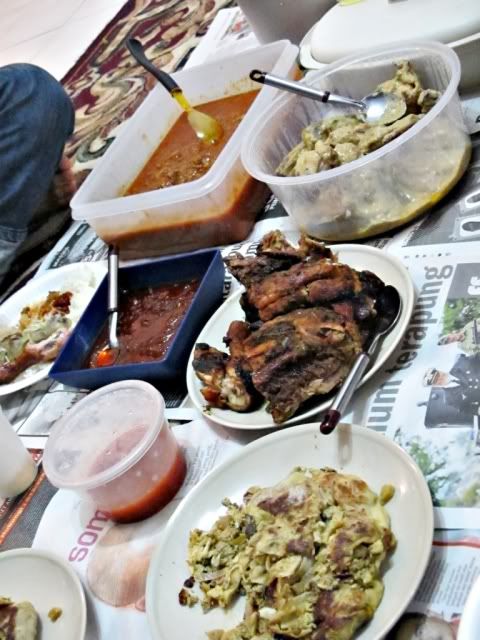 separuh daripada menu. tak snap semua
nom nom nom~
nom nom nom~ senyum~ nom nom nom balik~
geng berasap
edisi family potrait :p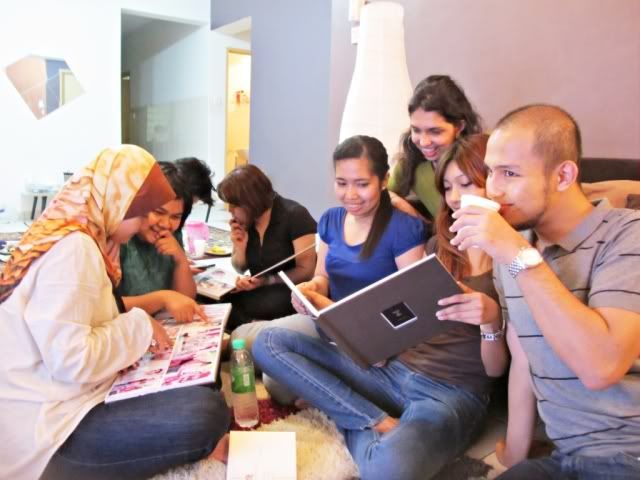 edisi keluarga bahagia melihat album bersama. haha
- dah 7 bulan kawen baru diorang dpt tengok album kawen. padahal album tu ade je dalam kereta, tapi tak tunjuk2 gak time jumpa.-
after dah settle semua, lepak-lepak rilex-rilex it's muvee time!
kitorang tutup lampu semua pasang cite hantu.
muka happy sebelum start takut:p
masing-masing dah start kusyuk
ingatkan tengok cite antu ramai-ramai takde lah takut sangat kan. tapi tak jalan, seram jugak. ramai-ramai baring kat ruang tamu pun boleh menjerit2 lagi.memang dasar penakut haku ni.haha
kitorang tengok cite insidious.
sumpah banyak seram. banyak kali terkejut. hantu dia scarryy siot.mana aci hantu pergi kejar2 orang. sakit jantung.huhu
penat
tapi
hari yang happy!

:)